blue 360 – Two tools for an unlimited overview
All the important data. Any time & anywhere.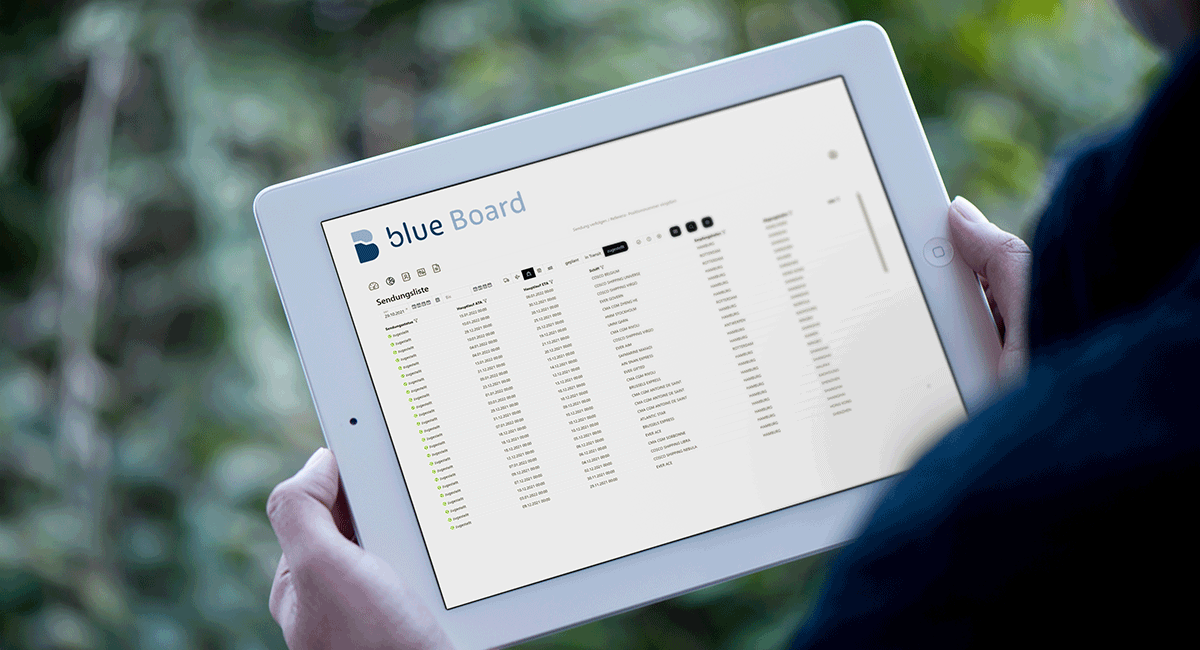 Real-time transparency
blue Rates & blue Board: Total control of your supply chain.
blue 360 offers you exactly the right digital tools that you'll be using well into the future.
No more waiting times: blue Rates calculates your international air, sea and rail freight shipments quickly and precisely.
Your control center: With blue Board, you can manage deliveries more accurately and responsively. Automatic emails can notify you about the status of your deliveries in real time. Through document management, you have access to all shipment-relevant documents at any time. An AI-supported evaluation of live traffic data refines arrival calculations.
Yet despite all the technology, we're still personally at your service.
Calculate shipments
With blue Rates, you can easily calculate the freight costs for your deliveries.
Everything under control
With blue Board, you can access your supply chain at any time – worldwide.